FOLEX® Professional Carpet Spot Remover
If you have a lot of tough stains to remove on a daily basis, then the ergonomic design of the FOLEX® Professional Carpet Spot Remover is for you.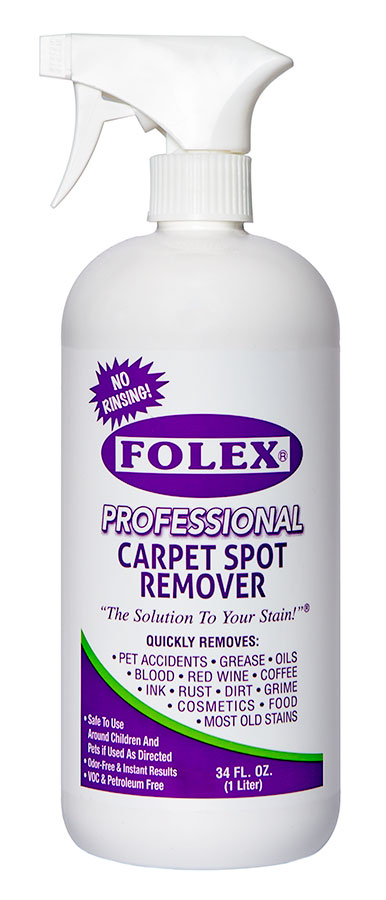 Product Info
INSTANT RESULTS. No rinsing, vacuuming or waiting to see results. Spots vanish before your eyes. Amazing surfactant action – instantly removes stubborn grease, dirt and grime.
SAFE to use around children and pets if used as directed.
WORKS on  any colorfast carpets and upholstery that can be safely dampened with water.
NON-MAGNETIC, spot will NOT reappear after cleaning.
NON-FLAMMABLE, contains no solvents of any kind.
ODOR-FREE, no unpleasant chemicals.
VOCs, CFC AND PETROLEUM FREE
MADE IN THE USA
Directions
BEFORE USING: Test on a hidden area of the material to be cleaned by spraying on and allowing to dry. Look for color removal or color change. Use only on color stable materials.
Simply apply a generous amount on the spot, gently agitate, and blot with a clean absorbent cloth. Allow carpet or material to dry before use.